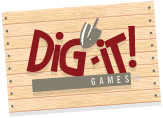 You know what a cool name for a company is? Dig-It! Games. A coolly named company should not have a product that disappoints, and, fortunately, Roman Town (iOS App) definitely does not disappoint! In Roman Town, there are two children who sneak away from their father in Pompeii while he is studying Vesuvius. They interact with other characters and explore Pompeii. By solving puzzles you unlock new places to explore. The goal of the game is to collect five clues in each location to track down the master thief, Ladrone.
My family is not new to Dig-it! Games. In fact, my older two children have had the pleasure of reviewing their products before. In 2013, we reviewed the Mayan Mysteries iPad app. Way back in 2011, we actually reviewed the computer based version of Roman Town! The iPad app ended up bearing very little resemblance to the computer based version, but it was so neat to see just how far Roman Town has come. Dig-it! Games has lost none of its professionalism and thoroughness over the years, though. The iPad app is just outstanding. It looks great and my kids had a blast playing it!
My twins (10) played Roman Town on the iPad together, just as they play most games on the iPad together. They are great collaborators! They really loved it. It may be an educational game, but they certainly didn't treat it like one. They played it when they had iPad time, choosing it over other games. Their thoughts are below:
Mary-Catherine (10): "You can play the games multiple times. If you don't succeed the first time, you can try again. You learn a lot with the games. There's a game with tons of pictures where you build puzzles to make the pictures. There's a game with a key box and directions. It's like a logic puzzle (she describes it like Mastermind). The descriptions are linked to the Romans' history and games they used to play."
Michael (10): "Roman Town is really fun and interactive. Mary-Catherine and I had a lot of fun and we learned a lot of stuff, like how Roman soldiers played dots and boxes in the sand. They used stones as the dots and made lines in the sand with sticks. Whoever had the most squares won. They played squares!"
Some views of Roman Town: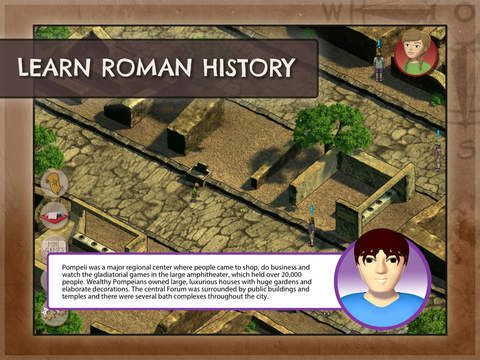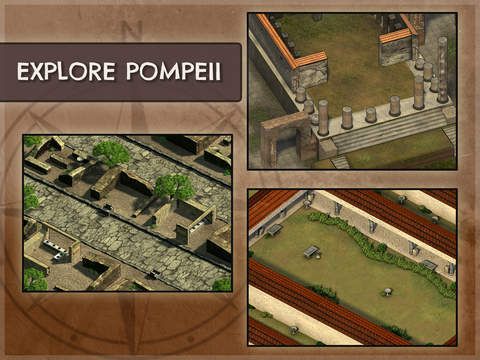 Overall my twins loved Roman Town and I can see them playing it again and again. With 35 puzzles/games, all of which are re-playable (as Mary-Catherine observed above), this is one app that you're not "done with" once you finish it once. It has great replay value. The story line is fun, but it is definitely the games that will keep my twins coming back.
Connect with Dig-It! Games on Facebook, Twitter, and YouTube. Crew members also reviewed another of Dig-It! Games' offerings -the Mayan Mysteries online game. To read all of the Crew reviews of both products, be sure to click the banner below.