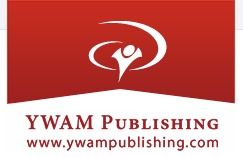 Prior to receiving
YWAM Publishing
's
George Washington: True Patriot
and
George Washington: Unit Study Curriculum Guide
to review, I had not heard of this publishing company. Now I'm glad I have! It turns out that YWAM has tons of great books, including fiction and non-fiction for both kids and adults. They also publish one of my new favorite series: Heroes of History (yes, the book we were selected to review is part of this series, but there are SO MANY OTHER great books in the series, too!). The product I was most excited to see on this new-to-me site, though is the
Personal Prayer Diary and Daily Planner
. What a neat product for 2014! Still, before I digress, let's talk about why this George Washington book ($6.99) and unit study ($7.49) have been such an asset to our study of American History!
There are many times when we run the risk of thinking we have read all we need to know about the most well-known and well-loved American figures, like George Washington. You know about the Revolutionary War Hero, you know about the First President. Heck, if you've read enough, you even know that the whole cherry tree story is apocryphal! The thing is, though, that there are some people about whom you honestly can't read too much, and Washington is the consummate example of this type of individual. Janet and Geoff Benge, the authors of this book and unit study seem to understand this fact intuitively.
George Washington: True Patriot is 224 pages long and is intended for ages 10 and up. I think the age recommendation is just fine for most kids. I used this book as a read aloud, but I know that my 8 year-old twins would have done just fine with it reading it by themselves, while my 12 year-old would have found it a bit childish (her typical reading fare is on the adult level, though). My 10 year-old is absolutely the target audience for this book, though, and he is the one I will have in mind when I make my next selection from this series! We read the book in three days. It doesn't read like "school." Rather, it reads like an adventure story, which Washington's life certainly is. Because we just finished studying this time in American history, my kids weren't learning anything new - instead they were visiting an old friend. The style of the book is very conducive to that mindset, though, and it never took on the flavor of, "Not *this* again!"
The accompanying study guide has many great activities including chapter questions for each chapter (four for each of 19 chapters). We did these orally at the end of each chapter. At the outset, the study guide suggests setting up a Display Corner to set the "George Washington" mood. Because we were already in this mindset in history, we chose not to do this, but it's a great idea if you're in a co-op. The study guide offers many ways for different types of learners to take advantage of extended activities:
Student Explorations - these activities consist of Essay Questions, Creative Writing, Hands-On Projects, A/V Projects, and Arts and Crafts
Community Links - field trip ideas
Social Studies - map ideas divided into places, terms/vocabulary, geographical characteristics, timeline, and conceptual questions
Related Themes to Explore - this is the part that people may think of when they think "unit study": the part that brings in related parts of other subjects
Culminating Event - ideas to wrap up the unit study (there are some great ideas here, like displays and oral presentations)
The Unit Study also contains 10+ pages of additional resources and all answers.
What We Liked
I need to begin by confessing that we are not really unit study people, so I knew that we would probably not be using the entire study guide (plus, I have to be honest, this study guide is so comprehensive that it would take a very long time to use the whole thing!). We read and absolutely loved the book, and then I began to flip through the guide. Anything that was crafty, I immediately discounted. I have a couple of crafty kids, but the concept so completely sends me into a tailspin that I could not cope with the idea. The beauty of the Student Explorations, though, is that there are so many choices! And several of those choices involve writing. To that end, I was able to assign pertinent Essay Questions to Therese (12) and Creative Writing to the other three kids (8, 8, and 10). Everyone was happy. Therese likes Essay Questions, and my younger kids loved imagining that they were George Washington and writing journal entries!
The other part of the study guide I loved was the part labeled Social Studies, which I thought of as map work. We did almost all of this part. Getting to follow Washington's movements up close and personal throughout his life was so helpful, and the material in the study guide was very well organized.
Essentially, if you're studying George Washington, this book and study guide (also available on Kindle) are a great deal and are well-worth the reasonable price. Crew members also got to review another book/study guide in the series about Jim Elliot, so be sure to click on the banner below to read all the reviews!