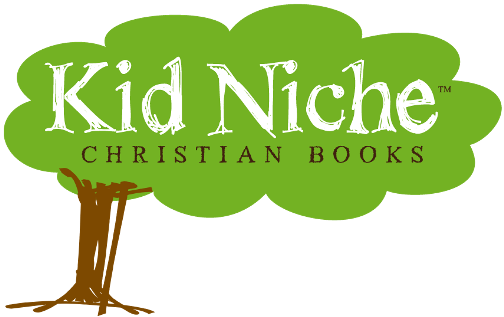 Bible studies are always a very personal thing, so I wasn't quite sure what to expect when we were chosen to review Kid Niche Christian Book's Weave Your Word in Me -- Part 1. One thing that did have me excited right off the top was the fact that this Bible curriculum, which is 36 lessons long, is designed for tweens, and is based on The Lord's Prayer, includes an answer key for six translations, one of which is the NABRE, or the New American Bible, Revised Edition - that would be a Catholic translation. The other translations included are KJV, ESV, NKJV, NIV, and NASB. I think it's safe to say that if you're a Christian, there will be a translation with which you'll be comfortable.
This Bible study comes hole-punched on nice heavy paper, ready to put in a binder. There are 72 color-printed pages. It really is an attractive presentation. As for the Bible study exercises themselves, there are several different kinds of activities, including fill-in-the-blanks, matching, multiple choice, and true/false (all of which you might expect), along with more unexpected activities like cartoons and dramas. There is enough variety to keep even the pickiest tween entertained and interested.
The Bible study that we reviewed consists of 36 lessons, as I mentioned above. The good news is that there is a Weave Your Word in Me - Part 2, consisting of 44 lessons. It is called "What God Wants, God the Holy Spirit. So if you find that you like the format and content of the Bible study, there's more!
Mary-Catherine and Kid Niche
Mary-Catherine (12) was the child I used this study with. The target age for this is 4th-6th grade, and Mary-Catherine is in 7th. Because Mary-Catherine has been doing Bible studies for years, and because we have four readings from the Bible every Sunday in Mass, Mary-Catherine was very familiar with the stories and passages covered in this Bible Study. Of course, she had to look up things in the Bible (there probably aren't many kids who know the answers to such questions as "How many sheep were mentioned in the passage?" by heart, but Mary-Catherine isn't one of them), to get specifics, but, by and large, she could answer many of the questions without doing so. I found myself wishing that she had had this product when she was in 3rd or 4th grade. I think it is perfect for that age range.
There is no doubt that this product is extremely well thought out and put together. It is very high quality and I have no reservations about recommending it. For our family, it was just a little too late in Mary-Catherine's Bible study life to be as useful as it would have been a few years ago. Sadly, I don't have any younger kids to use it, because I would definitely repurchase it for them. It is straight-up Bible study, so it is Catholic-friendly.
Over fifty other Crew members reviewed this product, so be sure to click the banner below to read their opinions!