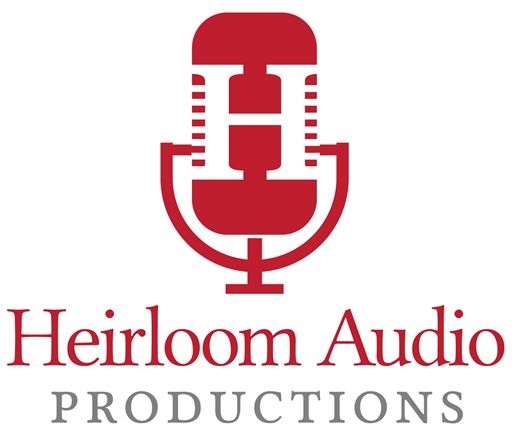 Heirloom Audio Productions puts out the best audio theater for homeschoolers, so I was really excited to be able to review The Cat of Bubastes by G.A. Henty! All Michael (11) had to see was that Sylvester McCoy (the 7th Doctor) was part of the cast to know that he wanted to listen to this one! Given that The Cat of Bubastes was one of the first books I read when we began homeschooling, I, too, was anxious to hear the audio production (I say production, because you shouldn't make the mistake of thinking that this is an audio book. It's not. This is a full-on immersive audio experience. You really have to try it to believe it. Fortunately, clicking on the link above will give you a small sample!).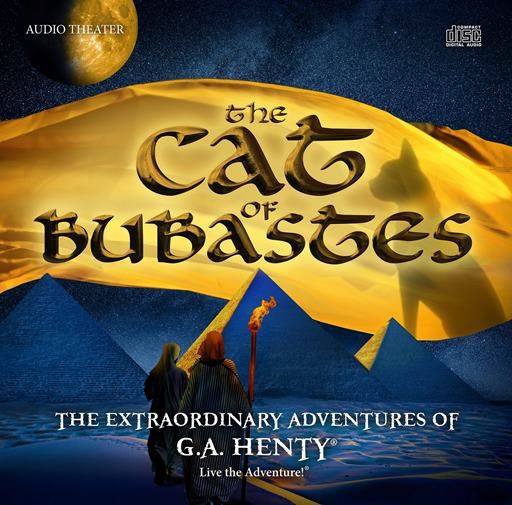 Sylvester McCoy is not the only amazing actor in this star-studded cast. I never cease to be amazed by the talent Heirloom Audio accumulates for its productions. These are not your run-of-the-mill voice actors: these are bona fide movie stars. You will begin listening to The Cat of Bubastes, and you won't stop until it's over around two hours later.
In addition to the wonderful two-disc audio drama, Heirloom Audio Productions also sent us so many awesome bonuses! Michael was happiest with the MP3 downloads (including the soundtrack!), because that meant he could have The Cat of Bubastes on his phone to listen to anytime, anywhere. We also received the most beautiful pdf copy of the book itself. This copy is certainly more beautiful than the one I first read ten years ago! Here's a peek:
We also received unlimited access to the "Live the Adventure" Letter E-Newsletter, which uses news, articles, and lessons to bring Christian history to life.
A beautiful poster with 1 Chronicles 17:20 was also provided, which was truly providential, given that we are reading through 1 Chronicles right now! A second poster comes in the form of a printable cast poster (part of which I snipped above). I know that Michael would love to have this one on his wall.
The download that would probably be most useful for many families (apart from the MP3s) is the comprehensive study guide. For each track of the disc, there are three sections on the study guide: Listening Well, Thinking Further, and Defining Words. There is also frequently a section called "Expand Your Learning" that provides greater background information about something in the story, such as Egyptian language, flora, or fauna. Again, like with book pdf, the study guide itself is gorgeous:
The final bonus sent to us was a "Behind the Scenes" video on the making of the audio drama. I love things like this, and my kids really enjoyed seeing all that goes into the making of a production like this one. It really is unbelievable. It takes a small army to make the story come to life. It is so worth it, though. I can confidently say that Michael, especially (the child who is most like me - among my younger three - in his love of audio productions of all kinds), far prefers productions like this to movies. He loves everything that comes from Heirloom Audio Productions. Like me, he can't wait to see what they come out with next!
If for any reason Ancient Egypt isn't your thing, I strongly encourage you to check out their full catalog. I can guarantee they will have something you will love. You don't want to miss out on their offerings! Don't take my word for it, though. Click the banner below to see what my Crew mates have to say!