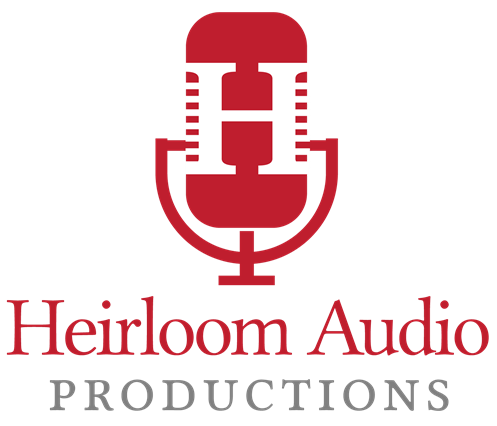 Because we have reviewed Heirloom Audio Productions before, I was happy to receive In the Reign of Terror for review. This CD is beautifully presented in a fold-out case on two discs. The total run time is 2 1/2 hours of full-cast audio, and the cast in this production (as with all Heirloom Audio Productions' offerings) is not to be believed. Stars like Brian Blessed, John Rhys-Davies, Jack Farthing, and Cathy Sara make In the Reign of Terror not only come to life - they make it leap full-force into your car or living room. This is not a passive listening experience!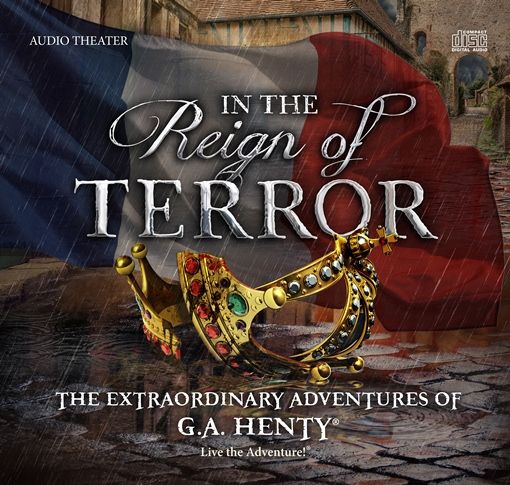 If you're not yet convinced that this is not a passive listening experience, I encourage you to watch the trailer. It will give you a small taste of the treat your ears are in for.
Heirloom Audio Productions also has a beautiful study guide that has questions, activities, and much more. Designed to help parents make
In the Reign of Terror
more meaningful to their younger children (the CD is intended for children as young as 6), the study guide has activities that can be enjoyed by multiple ages. The study guide begins with some biographies of important people, including Henty himself (the author of the book), Robespierre, and Marie Antoinette. For each track of the CD, the study guide has "Listening Well" and "Thinking Further" questions, along with "Defining Words." Although not available for every track, there are also "Expand Your Learning" inserts, which have great historical background information, turning this great audio production into a unit study! For example, one of the segments was a recipe for No-Knead French Bread, and there's another one for Brioche- see, I'm not kidding about turning this into a unit study!
The study guide also includes a list of further resources, three Bible studies, and historical background on The Reign of Terror. There is a lot of material there!
As we have with previous Heirloom Audio Productions
reviews
, we received some amazing bonuses with this review, including:
In the Reign of Terror Adventure Playlist (the ability to listen to the audio adventure in playlist format
The original eBook of GA Henty's In the Reign of Terror
Official Soundtrack
Printable Cast Poster
Study Guide
Inspirational Verse Poster ("What man intends for evil, God intends for good")
Desktop Wallpaper Download
Official Script Download - by far the *coolest* bonus ever! It is so fun to listen to the story and follow along on the script. Plus, like everything that Heirloom Audio does, the script is simply gorgeous.
My kids love listening to these Heirloom Audio Productions performances. They are absolutely top quality and the stories are riveting.
In the Reign of Terror
is no exception. The story follows Harry Sandwith, a 16 year-old English boy who goes to live with the Marquis de St. Caux in France in 1790. While he's living there, the French Revolution begins to progress in earnest. Obviously, the Marquis is nobility and therefore is loyal to King Louis XVI. I don't want to give away any key plot points, but all the ingredients are present for a very emotionally intense and exciting book, and the amazing actors at Heirloom Audio Productions 100% bring it to life in a way that just reading it can't.
Heirloom Audio also has something new! Check it out -
Live the Adventure Club
!
We always love everything that Heirloom Audio Productions puts out, but you don't have to take our word for it. To see what other Crew members thought, click the banner below!