Learning to type is a skill that everyone needs, perhaps now more than ever. The Typing Coach offers one option for learning to type with The Typing Coach Online Typing Course. This course is designed to be used over the course of a ten-week period at the pace of one lesson per week. That's very manageable!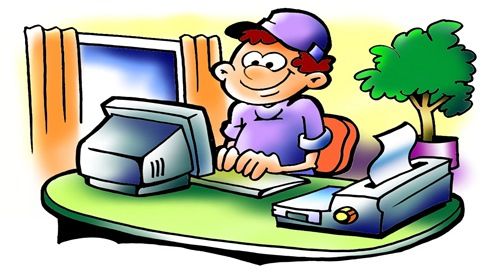 There are three components to this program - audio, visual, and typing (written). With each lesson, you listen to an audio clip of David Kimball (the eponymous typing coach) explaining the particular typing concept being taught (each row, shift keys, number keys, etc.). At different times there are videos (like the "commercial break" below - others include course explanations and insights), and then you execute the typing concept yourself using a third-party application like Microsoft Word or Google Docs. Unlike other typing programs we have used, most of the typing itself is not done inside of The Typing Coach (with the exception of tests).









My primary tester was Mary-Catherine (12).
With the exception of her older sister, Mary-Catherine is my most proficient typist. She has taken other typing programs before, but she knew her skills were getting rusty because she doesn't type very much. She has been asking me to get a typing program for her for awhile now, so she was happy when we had the opportunity to review this one! Mary-Catherine started off this review very gung-ho, but she soon ran into issues with The Typing Coach. There were things about this program that she didn't really like. Perhaps because she is so visual, listening to the audio instruction confused more than it helped her. Also, having to repeatedly type the alphabet frustrated her. She became so frustrated with the program that I didn't have her do the tests in the practice and testing center, as they require covering the monitor so you can't see what you're typing (which goes counter to what Mary-Catherine has learned in previous typing programs). That would have frustrated her to no end. Obviously, this program did not work for us - by which I mean that it was not our cup of tea - NOT that it did not serve its intended goal.
Because, actually, it did kind of serve its unique goal for us. It got Mary-Catherine typing again. It refreshed her on things like the home row keys. Please remember as you read this that Mary-Catherine already knew how to type: she has already had a keyboarding course. *This* course is intended to teach students who don't know how to type that skill. It is not intended as a refresher. You can chalk up our "miss" to user error. David Kimball says that he has a 100% success rate with The Typing Coach. He also offers a "
try before you buy
," and the course is only $17/year. You really have nothing to lose by giving it a try. Also, as always, you don't have to take my word for it! Click the banner below to see what 99 other Review Crew members had to say about The Typing Coach!